This week you will establish your brand's aesthetic, understand the importance of social media / marketing/advertising, learn how to develop your own website to best sell your products, time management, brand awareness, and insight on maintaining repeat customers.
Social Media-In this class you will learn the in's and out's of social media such as: Increasing followers, turning your followers into customers, proper collaborations, Facebook ads, understanding the insight button, and how to make social media work for your brand.
Includes: Letures| Podcast| Video| Downloads
[Day 1: Brand Aesthetic ]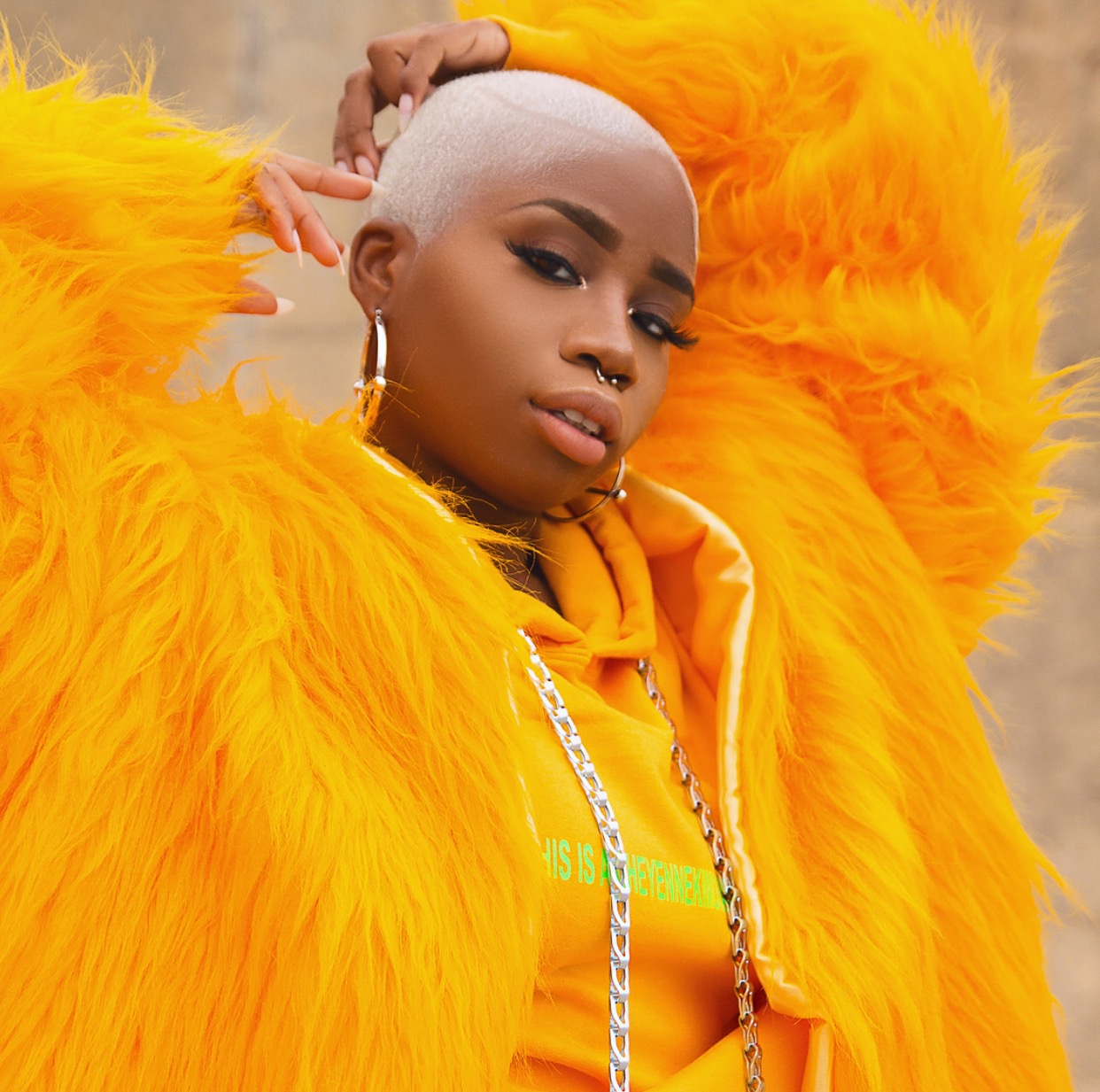 You survived week one, and I couldn't be even more happy! by now your mind should be snatched like some of these lace wigs hunny! Spirit week (week one) may have thrown you for a loop but I had to make sure your mind was together before I got into the gems that will set you apart from everyone else. But, now that you are vibing high, and gotten pretty familiar with fellow members lets keep this train pushing into week 2….ayeeeeeee!!
who are [you]
Through my 27 years of experience on this earth I pretty much figured out everything that makes up who I am…my morals, my values, the foods I like, the type of people I love to hang around, the kind of house I aspire to have, the type of car I can envision myself driving. lol. you get the idea… . My point is, it took nothing but time for me to navigate through my experiences to determine my character and those experiences have led to the development and growth of everything that makes my brand what it is.
We often think that we have to create a brand based off of what we perceive to be cool or inspiring, but that's where a lot of people go wrong. The truth of the matter is that you don't have to go on a wild goose chase to figure out your brand aesthetic often it's just the matter of incorporating who you are and your story into your brand.
…because we wanna know
Please enter Lesson 3: Chat room- and let us know three things that make up who you are
we live in a social media world. Everyone has their story to share with their following. The more consistent, relatable and transparent you are, the more of a following you have. Same rules apply to branding. You have to be you, create a feeling, and know what you stand for, and incorporate that in everything your brand produces. The more you tell your story, the more relatable you then become.
stay true to you.
Do not move outside of yourself to create an illusion that you won't be able to keep up with. I really can't stress that enough let me find an example… Say that you are starting a clothing line one of the questions you will have to tackle is what's my brands vibe? The answer is simple…stay true to you. If your personal style is minimal then stick with minimal! Create a brand that offers minimal pieces that customers can easily mix and match. If your style is minimal, and you try to "create" something that you fuck with but not really like something super detailed or ornate you are going to feel like you're constantly hitting the same wall every time you try to produce something new. Your brand must be a reflection of you…not the you, that you think would be cool. (that's fake, and will be super hard to keep up with). Girl Listen, to put things simply, if you love it…there are ten other people in this world that fuck with it, and that's all that matters.
[story]telling
to create and sell a brand's image, because it's nothing new that people connect through stories! Your brand being relatable is the heart and soul of your business- your company is solving problems, giving people something to believe in, all while providing a great customer experience. People think revenue is the driving force behind a brand, that's false! Revenue is something that happens as a byproduct of your story telling being effective.
Nobody is looking for another product.
Nobody is just looking for a shirt, or a pant. People buy because they know who they are buying from… don't believe me? Look at Kylie and her lip kits- it's just lip liner, and a lip smear- you can buy these two items anywhere including your neighborhood beauty supply store. So why are people willing to spend $30 and up on a lip kit from Kylie? Because we all know the story of Kylie being insecure about her lips, way before she even released her line! by the time her lip kit came out, we were already up on game as to why she created it, we know that she actually wears it on and off camera, we see how it enhances her lips (lip fillers or not) and we can feel her confidence when she wears it. That story, resonates with the people who purchased her lip kits- they can relate to her insecurities about her lips, and wants something that will give them that level of confidence from wearing it. They then aren't thinking about cost, they are thinking about how it will make them feel…. This girl's lip story built her a $900 million fortune… I will give you a minute to let that sink in.
Imagine you have an intense headache and you need relief asap af. Ok so now here is the tough question- you see Tylenol, and a brand you've never seen before. Tylenol is priced at $4.99 and the other one that you aren't familiar with is priced at $2.99. You become a little weary because of the shocking price difference you then check the ingredients of both boxes to see that they have the same active ingredient- which one are you going to choose?
tylenol anyone?
Please enter lesson 2.1 chat room and let us know which one you choosing sis, Tylenol or the no brand and let us know why? i'm trying to see something.
If you said Tylenol then shout out to them for subconsciously convincing you to spend more because through their branding. See how that works?
Brand story telling is:
The reason why your company came to be
What motivates you to wake up and work on your craft
How your product came to be
A look into who you are
A relationship- building tool
Brand story telling is not:
A blog post
A viral video
A tool to manipulate customers and prospects
Something reserved for the marketing team
When it comes to storytelling authenticity always wins! If you're overly formal or on guard, you'll lose trust with your audience…
say word.
say you go to a brunch and one of your friends introduce you to someone that you've never met or seen before because we are all human- you are going to judge the hell out of them, its called first impressions. So, if someone comes across your brand. What are they going to gather based off what they see and read? Are you going to be informal with one approach, and then super professional the next thats not only confusing, but also misleading- people always gravitate towards authenticity- remember that!
The PROCESS
So for you starting your brand I advise you take a few days, few weeks, hell even a few months to dive deep and ask yourself. Who am I ? What is my story? And what message am I trying to get across to my audience. If you are still having problems figuring out who you are you can do the following.
just starting, imagine yourself as your first customer
Your brand is a reflection of you anyways, is it not? So, ask yourself what do you like? Where do you shop? What do you do for fun in your free time? What level of quality do you look for when you are shopping? Are you minimal? Contemporary? into details? Love vintage vibes? Placing yourself as your ideal customer can easily help put things in perspective for you!
consider your core values, or your overall purpose of creating your brand. When I started CheyenneKimora I was about 90 pounds and straight out of high school. So, I was at the stage of my life where I wanted to look grown, but in clothes that actually fit my petite frame. I found shopping incredibly hard- Forever 21's clothing were cut to big, H&M at the time was the only store I felt catered to my size which limited my style approach so one day I said enough is enough I'm sick of being limited to one store- I'm going to create my own clothing that offers literally the perfect fit, for petite people like myself. As my brand grew, I got to understand the people who were purchasing from me- and my ideal customer turned into my customer profile which we will speak about later but until then …
Mood boards are literally my saving grace! I've used them to create collections, figure out my personal style, and even helped me establish my brand's identity! So, a mood board would be the perfect solution if you are having trouble figuring out your brand's identity!
mood board what?!
A mood board is an arrangement of images, materials, pieces of text, etc.…intended to evoke or project a particular style or concept. Mood boards are valuable because they offer inspiration, affirm and support your brand's identity, and also gives you guidance when it comes to decision making for your brand. Depending on the type of person you are you can create a digital mood board (finding images online to best describe the essence of your brand) or you can create a physical mood board which is great for people who are more hands on and need to see and feel textures right before their eyes.
Digital mood boards
Pinterest: popular website, that allows you to create pinboards and pull images from other people.
Moodstream:allows you to adjust settings for image search with idea- generation and mood board assisting tools. They offer a ton of detailed filters like orientation, location, image style.
Morpholio Moodboard Lite: is literally the app that I personally use to organize all of the images that I come across. The Lite version is free and you can access it pretty much on any device what I love about it is that fact that I I can create a collage of images and place a text over it- so I remember the direction I was going with.
If you are more visual and traditional you may find a physical mood board more ideal. You can go to your local dollar store and grab a foam board, and source your images from magazines, newspapers, old books, and even your own photos. Be prepared to spend a little cash, and get ready to spend a few hours rummaging through tons of magazines.
When you are getting your mood board together remember this is to help you figure out your brands identity so don't get to too lost in the imagery you come across. occasionally ask yourself… who is your target demographic, millennials, or kids? Married or single? Where does your ideal customer live? Are you catering to males or females- once you figure out those elements ask yourself what kind of imagery they might find appealing… and if you are using yourself as your customers this should be incredibly easy. So, lucky for you i'm in the process of rebranding my self- because my level of work is evolving so lets see how a mood board can help give me clarity for the direction of my brand.
what's your type
Please enter lesson 2.2 chat room and let us know which type of mood board is calling your name, and why! Digital or physical sound off below.
Now I know you are over there wondering where to start, or what type of images you should be looking out for but really get creative with it- consider classic photos, in trend images, look around the internet or like I stated before use your own photos…see something inspiring that screams everything your soon to be brand is about what are you waiting for take a pic! And add it to your forever growing mood board.
I know we've been pretty literal this entire time, but on your mood board you can use images that describe your brand. So for example. You may add a picture of a lion to show that your brand is strong, and represent leadership.
Check out the images I found as a visual representation of my re-branding.
You can find images literally anywhere! Here are my top FOUR places to find inspiration pics.
visual party
So I gave you four examples of the platforms I pull up when i'm looking for inspiration, which one did you vibe with the most, let us know please enter lesson 2.3 chat room
I have an entire chapter coming up that speak on color theory but until then- color often expresses an emotion. What color will define the emotion of your brand? If you bake cookies you may go for more neutral colors, if you are selling something youthful and suggest brightness, fun bold colors may be your thing or a more aged vibe may insist on a muted tones- so tell me girl what colors do you feel and see when you think of your brand.
The older I get, the more mature my brand is becoming, and colors are something that can reflect that. below are the colors that I feel expresses the emotion of my brand, CheyenneKimora. Strong, sensual, feminine, masculine- but not overbearing. Check it out.
Just Curious
Please enter lesson 2.4 chat room, and let us know what color best describes the emotion of your brand.
My absolute favorite subject of them all … art. You already know I've got the tea on how you can use art to build a collection. But for the sake of your brand's identity consider the countless artist in the world and their work…what it stands for… or the artist message. Does your brand, promote the same belief's or understanding…throw it on the mood board!
Here is the Inspso I found for my rebranding:
artsy fartsy
please enter lesson 2.5 chat room and let us know what did you find captivating about the artist/ art that you came across. Was it the colors, the texture… maybe the mood of the artwork. let us know sis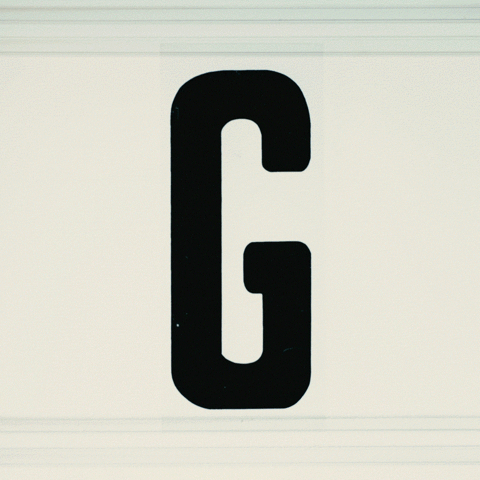 Every store you have entered from Target to Louis Vuitton have considered how they want to convey their message to you through the text they select. Some fonts look very professional like they mean business, while others seem more relaxed and informal. What feeling are you trying to convey to your future customers that screams your brand. Go ahead do some research…
These are the fonts I came across that best described my bold but minimal approach.
The images below are the top THREE websites that i've visited over the years to find the perfect font for my brand…what are you waiting for get to clicking…
I Font believe
please enter lesson 2.6: Chat room and let us know out of all three sites that i've listed above which one were you most attracted to. Did you happen to stumble across a font that screams your brand! share your excitement! let us know.
Texture, patterns shapes ooo my!
Texture is often associated with a thought- provoking message. You can find texture anywhere around you look for fabric, paper with texture, tiles, flowers! Patterns and shapes for example rings bells of peace and tranquility.
Every element, of what we've discussed and before you know it you have created your brand's identity! but don't just stop there! Keep going keep building, and keep telling your story! Your followers are waiting!
Through the clarity of mood boards… boss babes, here is the upcoming direction of CheyenneKimora
tag you're it
please enter lesson 2.7: Chat room and let us know how your mood board came out, did you find it to be helpful. did you struggle at all with it, did it put your brand's identity into perspective let us know boo.
[day 2: importance of social media]
instagram, facebook, twitter …
We are all familiar with social media- there Is Instagram, Facebook, Twitter to name a few but it's important to understand how your brand plays into this. It honestly kills me every time I hear or see someone not utilizing social media to promote their brand. It is literally free advertisement to billions of people. Don't believe me?
billions.
Let's view the stats from January 2018. At the beginning of this year there were 7.593 billion people in this world and 4.021 billion of those people use the internet in some way shape or form… can you guess how many active social media users there are? Done guessing?3.196 billion! Billion... girl! Billion! And 2.958 billion of the world's population are active mobile social media users. So now that I've completely pushed that wig back girl- look on your social media and tell me how many followers you have…. Don't worry though we all have room for improvement including myself.
At this point I'm sure you get a sense that social media is a huge network used to connect people all over the globe. In terms of us boss babes, social media is a capsule of our brand's identity- it can be viewed as an arena to showcase your work, a source of revenue, and most importantly free advertisement!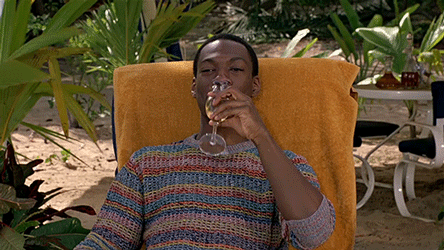 #1 increase brand awareness.
It doesn't matter what you are selling, it can be anything from gourmet dog food, to selling vacation packages, before people buy they have to like! And social media is the perfect place for people to learn, grow, and love everything that your brand is about.
A strong social media presence builds brand loyalty- so by the taking the time posting content that will provide your followers with useful information about your product/services will not only build your brand awareness, but also help build a connection with your following and in no time customers will begin to see you as an entity that actually cares about them, has values, and personality and vision.
human to human experiences are the number one driving force to increase brand love. People identify social media as a network- to get to know… they want to know that you are real, and can relate to you. So, throw some love on that bitch!
Too often I see young brand's make the same mistake over and over- they think ooo I'm a brand- let me act as such! They completely remove their personality- all their captions become sales pitch, and when there are little results from their efforts they are ready to throw the whole brand away- stop, and listen! people want authentic engagement. Don't look at social media as a way to pitch to customers- see it as a way to connect with them!
#3 increase website traffic
we haven't got into the world of websites just yet but it is definitely another perk to social media. Social media is a micro blog it gives people a glimpse into your brand, whether they are following you or not. when they've had their fill of your page people often click that link button to enter your world. Where you can dive a little deeper on the items or inspiration you post.
duh! Who doesn't want to be flowing in dough! Social media is great way to boost sales studies show that 70% of business- to- consumer marketers have acquired customers through social media! You can influence customers buying decisions, by posting, engaging with your audience, and enticing your audience with coupon codes.
I Actually laugh about this all the time, because when we were kids how we got to know someone on the block, was by actually pulling up on them and introducing ourselves by saying "Hi my name is Cheyenne, and my mama said you have to play with me" lol but these days honey is an entire mood. You don't have to put on your Sunday's best nor makeup. You can slide into someone's DM without batting an eye and introduce yourself. Through something so simple, you can partner with influencers to boost your brand's presence.
[day 3: marketing/ advertising]
through social media
Ugh! I'm so excited for this point in the lesson because I know this is the part that you baddies have been waiting for! Ok so I know that towards the beginning of the chapter I've asked you question regarding your ideal customer. Well, I think it's time we dug a little deeper into this.
marketing was a weakness of mine, it almost felt like I was working blindly! When months were great I just assumed that I got lucky or I was just making good shit… and when things were quiet… my bank account was blowing in the wind lol - I could not for the life of me comprehend what was going on. It's not until I perceived my marketing to be a weakness that I then began to work on it every single day.
the struggle
Understanding how strategic marketing actually is, made me realize that I was not paying attention to who my customers…and that was why I was struggling. If you don't pay attention to your customers, their interest, or even their lifestyle those blogs post you write to attract your customers won't mean shit. The money you spend on advertisement won't mean shit, and most importantly the time you spend on your craft WON'T MEAN SHIT! In order for your brand to succeed you need to understand the people you are attracting. It's almost like getting to know everything about your crush... in hopes that one day it will turn into a relationship- same rules apply to your audience. You need to learn everything about them- down to where they buy their coffee from so that you can use that as a tool to potentially gain a sale from them. Think about it…say you are selling these cool tee shirts, aiming towards kids from age 12 to 19. You notice that kids within this age group loves Starbucks because it makes them feel like young adults, plus they like the idea of ordering coffee they can barely pronounce… you then take a pic wearing the cool tee at a Starbucks with an extra caramel Frappuccino in your hand and post it. BOOM. You've instantly captured some sales… just because you took the time to get to know the people you are selling too. I'm telling you from right now … it does not matter if you are the Picasso of this generation – none of your talents matter if you do not have a clear understanding of who your customers are, their interest, their likes, and dislikes.
Disclaimer: If you are lazy like I was at one point- you'll aimlessly say, "ugh I will just try out different approaches and see which one sticks" sweetie give it up… if you run your business without any direction, you'll end up wasting the most valuable things your company owns. Your TIME and your MONEY… Can I get an amen!
I'm going to keep saying this till my face turns blue. Who are your customers?!
If you already have customers, ask them! Like hello think about it…How many stores have you gone to where they ask you to fill out their survey? Those stores value your feedback as much as they value the money you are spending with them. Through your feedback, you are giving them direction to better their shit. So, same rules apply to you. I don't care if you've only sold on item- reach out and ask that customer their opinion.
After you've discovered who your customers are, I'm sorry to tell you but that simply isn't enough! After you've discovered their values and interest you need to understand how that translates into sales with your brand.
So yes! Abandon carts occur… boo hoo get over it. Every time you see an abandon cart it should make you more determined to create a system to loop back potential sales.
1) Make people feel like they a part of the decision making of your by creating some type of program on your site, or if that takes up too much energy simply get on your Instagram story and take polls. Example. Are you feeling these fall colors? Yessssssss or Hellll nah!!!!
2) If word of mouth, is not how people are finding your business then use ads!
3) After a successful purchase, send customers an email to review the product!
4) Through your newsletter offer an incentive- example: invite your friends using your special code: and you will receive $15 off your next order- Uber and Lyft are notorious for this!
[instagram]
So what many people don't know about me is that I've actually helped develop multiple brands. One thing that I rave about is the power of Instagram stories!
I'm not going to lie when Instagram first released their stories I was in my feeling because I was like wow Instagram has zero integrity, they completely stole snapchats whole vibe! But, baby girl. Instagram stories are a gem! Fuck paying for an ad! Think about it… we've all heard about Instagram creating an algorithm, or people crying about how their content is only being shown to 1% of their following. But! Instagram stays true to their roots with Instagram stories. Instagram stories currently has no algorithm attached to it- it's simple, the moment you post on your story your icon appears for all of your followers to see… ugh yes a taste of the good old days. Well I want you to view your Instagram story, as your reality show for your brand!
For starters, I want you to get in the habit, of posting every hour! When I first began, I would literally set an alarm clock every hour telling me that it was time to post. I don't care if I posted a pic from a month ago, showed my audience what I was eating, or the process before I began sewing as long as I was telling a story through my stories that's all that matters!
I recommend posting every hour because of the game of relevance. We've all become too comfortable with the idea of swiping. As soon as someone swipes past your content you are easily forgotten and by posting on your story every hour- your icon pops up reminding your viewer to see what you are up to. I've noticed by doing so my story views have increased often more times than profile views, but through my Instagram story I can direct customers to my profile, or my site, do polls, and even offer sneak peeks! I love Instagram stories because they make my followers feel closer to me than ever before.
If I find that my Instagram story is too personal I like to continue to tell the "story" but I will break it up with my own story ad to promote a product. Nigel is my brand photographer and graphic designer and he creates all my really cool Instagram story ads. But, if you don't have a graphic designer under your belt don't worry you can create one…i'll tell you how below.
@Nigelli0tt's work for CheyenneKimora
app: [OVER]
Through the app Over, you can create similar graphics for your story ads. They do offer free templates, but if you would like a bit more creative freedom you can pay for their pro package.
swipe up button/shop features
Are another great way to increase sales. Unfortunately, you have to have over 10k followers. Through this feature I can view how many people actually swiped up, advertise sales, or promote a new product- and now you can add the shop feature to your story so that's pretty cool.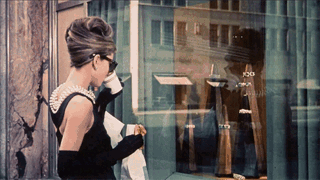 In today's world, a website can easily translate to an actual storefront minus the expensive overhead cost, and you can set it up as quickly as it takes for you create an Instagram account (even though I recommend you put it in way more effort than that lol ) So I've tried pretty much every website imaginable so I'm going to break down my opinion on the five websites that I've had the most experience with.
When it comes to websites, I remember being completely lost, for the life of me I couldn't wrap my mind around a domain site vs. a hosting site for the life of me. so let me break this down before we begin. In order to have a functioning website you must have both a domain name (www.yourbrand.com) and hosting site. (the actual look and layout of your site) . These days, hosting sites like Squarespace have pretty much cut out the middle man offering a free domain, with the purchase of them hosting your site. From my very first website I've personally used godaddy.com to get my domain name (www.yourbrand.com) because if I wanted to switch to a new hosting site I could do so without having to worry about losing my domain name. I've used Wix, Shopify, Portoliobox, dabbled with WordPress, and found unconditional love with Squarespace. Let's look into each one.
Rates shown last updated oct.3rd
[Wix]
Wix is a decent starter website, I used it when I first began my brand- personally I feel like the layouts look pretty cliché, and from the very beginning i've always wanted my site to compare to certain higher end brands. so Wix unfortunately wasn't the site for me.
[Shopify]
Shopify definitely has tons of perks, I love how they aren't just selling you a platform to sell your products, but they have a bunch of write ups on how you can enhance your business- which I highly recommend you look into ( resource button) …As far as price, it pretty much compares to other sites, the only thing I dislike is that you have to pay for their templates and i'm sorry I'm not spending $100+ on a layout that I'm going to want to change in a few months.
[portfoliobox]
PortfolioBox is a great option if you aren't selling any products. Unfortunately, their website is not secure- so if a customer is checking out on your site, their information CAN get hacked.
[WordPress]
WordPress= complicated. And I don't have that type of time.
[squarespace]
Squarepace is literally my bitch! She holds it down! i've been using them for the past two years and I don't care if they are asking for more money from me. It's money well spent. There are so many things you can do with Squarespace. Example: I sell my products, and also host an online class, on the same platform.
[DAY:5 guide to websites]
I figured you need a little break from reading, so i've created this video for you to get more deets on websites.
This is important! As a boss babe, your time is the most valuable asset you have besides your money! So, time management is everything. Every minute, every hour… it all counts for something.
Before I went full time with my business, believe it or not I use to work a full time job at the executivee airport from 2pm- 10pm… and I hated it. But, instead of complaining about it I decided to use what I hated to motivate me to work harder at my brand so I could get out of it. I remember clocking In at 1:45 acting like I gave a shit. When the owners would leave around 6pm I would focus on the framework of my brand from. When 10pm came around I would make myself a free cup of black coffee courtesy of my job and zoom home. My ride home was my break, and by the time I got in I would take a shower and roll into my second job (my brand). I was either sewing orders, or planning and by the time 6am rolled around, I would call it a night and knock out till 12pm just in time for me to get ready for work to do it all over again. I did this routine till my job got in the way of my brand, and was finally able to quit. Little did I know that, that type of discipline has fueled my work life today from establishing work hours to, creating order deadlines.
day 7: repeat customers
Podcast on repeat customers, and increasing followers.
This chapter was insanely dense! possibly one of the most intense lessons of the entire course! but you did it boo! i'm going to let you rest for a a few hours… but ooo girl get ready to get that wig snatched Oct.11th