PREORDER 1.E You are Adorned Durag by CheyenneKimora™ (Pink Extra Bling)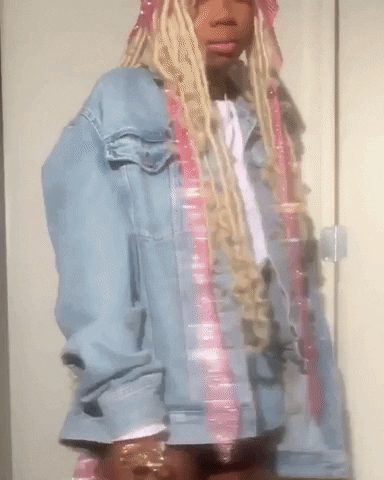 PREORDER 1.E You are Adorned Durag by CheyenneKimora™ (Pink Extra Bling)
SHIPS NOV. 1ST
You Are Adorned Durag by CheyenneKimora™ The durag: Most known to preserve the longevity of a woman's hair, and to maintain the upkeep of a man's waves. I call it a crown!
Length: below knee
Where can I wear this?
✔ events
✔ editorials
✔ on your block

Item Information: Color may slightly vary, due to lighting on images. Fitted Cut. Model is 5'1// Length of durag : 54 inches
MATERIAL: 80% Nylon. Metalized crystal.
___
STANDARD SHIPPING:
United States: Complimentary Standard Shipping (8 Business days)
EXPRESS SHIPPING:
United States: Flat Rate $15. (2-3 Business days)
International( Express DHL) : Flat Rate $100 ( Time varies, depending on location)